Hello and Happy Tuesday.
How are you?
I am sore from the Shoreline Half Marathon,
and still a little traumatized from the whole event.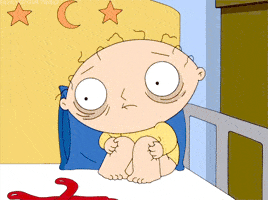 Traumatized, you say?
Yes, traumatized.
Let's start at the beginning shall we?
Let's.
I had a great day on Saturday with my best friend in Santa Barbara.
I ran 2 miles in the morning, we went shopping, checked a few things out and hung out with another friend on her porch later that day.
Looking back on it now, I racked in about 12,000 steps on Saturday, which probably wasn't the best idea before a race…
Okay, it was downright Dumb, but whatever.
Anyway, I woke up on Sunday morning at about 5 am, drank my coffee, ate a Bonkbreaker and rolled out about 6:30 am.
I arrived at about 7 am and picked up my packet.
Shoreline allowed race day pick up which was a Godsent since I was staying in Santa Barbara and didn't feel like making the trek over to Ventura twice in one weekend.
Way cool.
The scenery at the start of the race was over the top gorgeous, I just had to take some pictures for you.
You are welcome.
By the 8 am race start time, it was already a little warmer than I had hoped and MUCH more humid.
Yeah… no.
The event was well managed and there were 3 different wave starts based upon your race pace.
I, of course, was in the last wave which started 20 minutes after the 1st wave…
Allowing the temperature to rise even more.
Face palm.
I tried not to let the thought of a hot race get into my head.
Although it was VERY VERY difficult.
Wanting to achieve my goal time of 2:15, I started out at a very quick pace- averaging between a 10 to a 10:15 minute mile for the first 7 miles.
Whoops.
It was getting hotter every mile, but again, I tried to silence the negative thoughts by pouring cold water on my head at every water stop.
By mile 8 and my 2nd GU, I was starting to feel the effects of my quick pace and the heat.
I struggled through the next 2.75 miles until the heat just became too unbearable.
At mile 11, I felt my Bonkbreaker trying to make its escape from my stomach and knew I was in trouble.
I don't do heat, people.
Not at all.
And that, I am sad to say, is when I said "screw it" and I walked the rest of the way.
I am not proud to admit it, but it happened.
Finish time: 2:25.21
By far, the slowest race I have ever run.
I am very disappointed in myself for giving up, but I guess finishing is all that really matters…
Right?
Had I kept going at the pace I was at, I could have possibly beaten my Santa Barbara Wine Country Half Marathon time.
But, now I will never know.
So there you have it folks.
A learning experience wrapped in regret.
Had things been different…
Had I:
not gotten injured the month before,
not gone on a week long vacation the week before,
not done a bunch of walking the day before,
not taken the race out too fast,
and had it not been 85 degrees with 70% humidity…
Maybe I could have achieved my goal.
But I didn't.
However… the story doesn't end here.
I learned a few things during those hot and painful 13.1 miles.
I learned to respect the distance.
I learned to respect the heat.
I learned to respect the process.
I learned that I need to be smarter, train harder, and not give up.
And that is what I am going to do.
[Inhale]
[Exhale]
Move on.
How was your weekend?
Have you ever regretted a race?
Do you like running in warmer weather?
-RatherBeRunnin'